PRESS RELEASE
---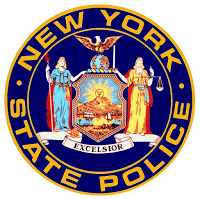 On May 29, 2020, SP Amity Troopers arrested Derek W. Tyler-Lockwood, 30, of Hinsdale, NY for Criminal Possession of Stolen Property 3rd Degree.
Troopers investigating a theft of a farm tractor determined Tyler-Lockwood had it in his possession at his home in the town of Hinsdale.

Tyler-Lockwood was arrested and issued an appearance ticket for Hinsdale Town Court, where he is due to appear in June.
---

All WNY is made possible thanks to coffee and sleep deprivation.
We appreciate your readership. We like money, too.