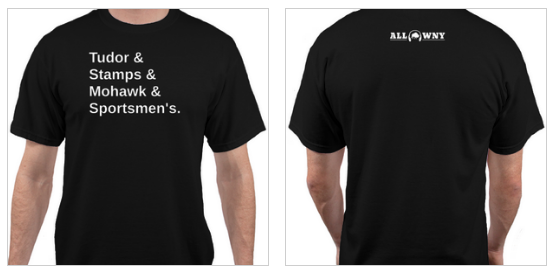 Western New York has some great bars to watch music at. This shirt design celebrates four of them: Tudor Lounge, Mohawk Place, Stamps … The Bar, and Sportsmen's Tavern. The shirt also includes the All WNY logo on the back and on the sleeve.
The shirts are $16.95, shipping included.
Click here to buy one … and click here for more All WNY Stuff.