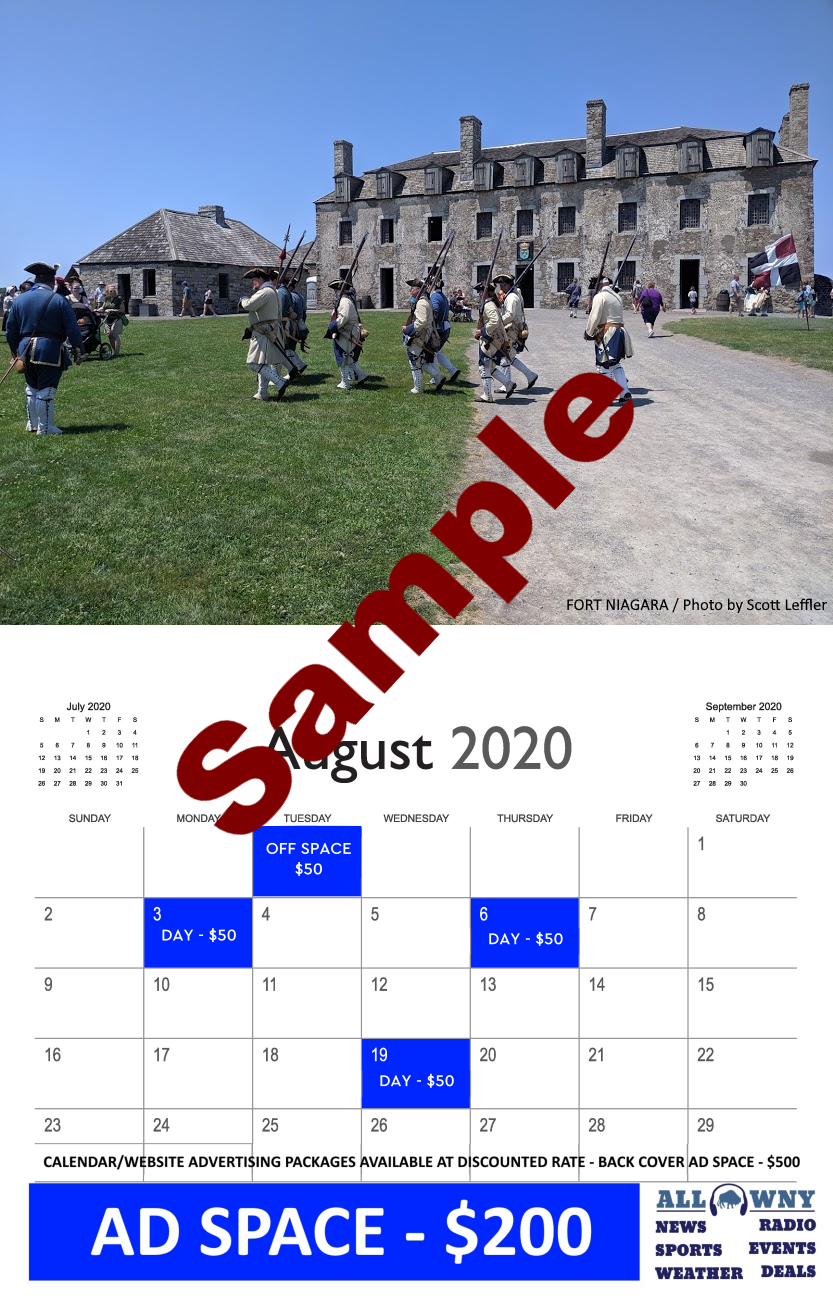 ---
All WNY will create a 2020 calendar featuring local photos (to be chosen by a photo contest) and advertising space for businesses, including the opportunity to own a date on the calendar.
Photo contest
All WNY will hold a photo contest with local submissions to be judged by the general public on the All WNY News Instagram account.
Submissions will be based on month and should be season appropriate and be clearly Western New York. (for example, ice skating at Canalside for January, a Lake Ontario sunset for August, etc).
Winners will receive bragging rights, $50 and 12 calendars.
Submissions should be emailed to 2020@allwny.com, including the name of the photographer (submitter) and the month the submission is for.
January photos will be published and voting will commence Friday (Sept. 6).
Click here for the full rules and schedule. (submission indicates comprehension of the rules including licensing rights)
Advertising
The All WNY 2020 Calendar will offer advertising space for local businesses. Space will include one "banner" ad per month, as well as the opportunity to purchase ads to be placed on individual dates (with a maximum of three dates and one "off space" to be sold per month).
Each "day" space (and "off space") will cost $50, while "banner" ads will cost $200. Advertisers will be given calendars for giveaways, as well as offered discounts on online advertising.
Advertising will be sold on a first-come, first-served basis.
---

All WNY is made possible thanks to coffee and sleep deprivation.
Buy us a cup? (of coffee, we can handle the sleep deprivation ourselves)