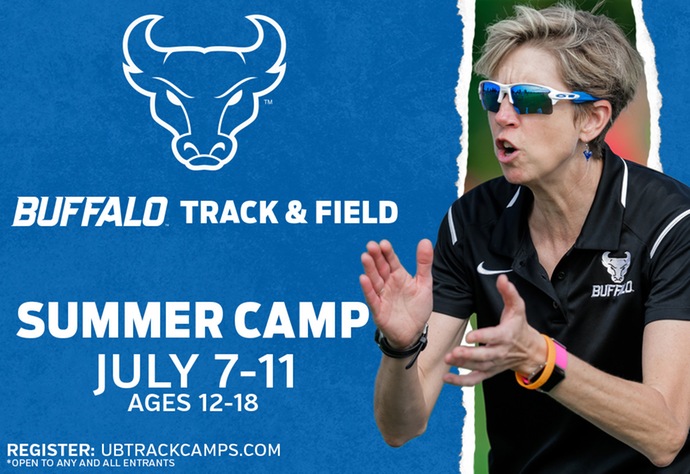 UNIVERSITY AT BUFFALO ATHLETICS
---
BUFFALO — The University at Buffalo Track & Field and Cross Country programs have announced that they will be hosting their annual summer camp that will run from July 7-11. The camp, which aims to provide top-notch instruction to student's ages 12-18, will allow participating campers to improve and develop new skills in their selected events.
The camp offers event specialties including sprints, hurdles, horizontal jumps, high jump, pole vault, throws, cross country and middle distance with the goal of providing top-notch instruction, plenty of practice and instructional feedback to each camper.
The camp begins on Sunday, July 7, for the overnight campers, and Monday, July 8, for the day commuter campers, and will run through Thursday, July 11. Registration and additional camp information can be found at www.ubtrackcamp.com.
The camp is open to any and all interested students ages 12-18.