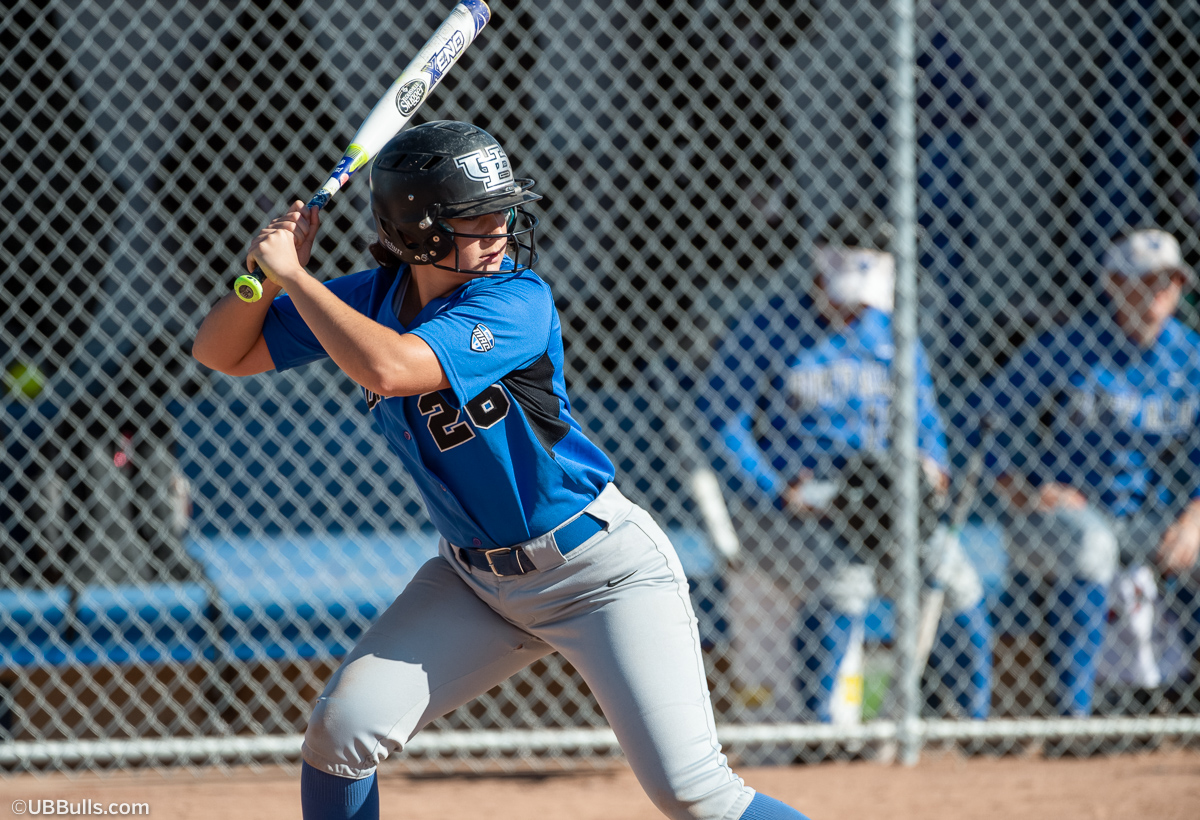 UNIVERSITY AT BUFFALO ATHLETICS
---
NASHVILLE, TN – The University at Buffalo softball team dropped the opening game of the Lady Bison Classic to the hosts Lipscomb, 3-2 on Thursday.
Lipscomb got on the board first in the bottom of the first on an RBI single and would add another run in the bottom of the fourth on a Bulls throwing error to take a 2-0 lead.
After leaving the bases loaded in the third, the Bulls got on the board in the top of the fifth as Gianna Zarcone led off with a double down the left field line and later scored on a Lady Bison error to make it 1-0. Later in the inning Alissa Karjel drew an RBI walk to tie the game at two.
Lipscomb would retake the lead in the bottom of the sixth on an RBI double to take a 3-2 lead and that would be all they would need to secure the victory as Buffalo was unable to score in the top of the seventh to extend the game.
Ally Power got the start in the circle, giving up three runs on nine hits while striking out five in six innings of work. Four Bulls hitters recorded one hit on the day.
Up next, weather permitting, Buffalo will face Lipscomb on Friday at 4 p.m.