STAFF REPORTS
---
BUFFALO, N.Y . — U.S. Attorney James P. Kennedy, Jr. announced today that Steven Brzezinski, 34, of Tonawanda, NY, pleaded guilty to receipt of child pornography before U.S. District Judge Richard J. Arcara. The charge carries a minimum sentence of five years in prison, a maximum of 20 years and a $250,000 fine.

Assistant U.S. Attorney Stephanie Lamarque, who is handling the case, stated that the defendant, who was on probation for an unrelated offense, was in possession of a tablet containing child pornography. A forensic examination of the tablet revealed that Brzezinski received child pornography from a 15 year old over Facebook Messenger. The defendant has a previous conviction for endangering the welfare of a child.
Today's plea is the result of an investigation by the Federal Bureau of Investigation, under the direction of Gary A. Loeffert, and the Cheektowaga Police Department, under the direction of Chief David Zack.
Sentencing is scheduled for February 8, 2019, at 12:30 p.m. before Judge Arcara.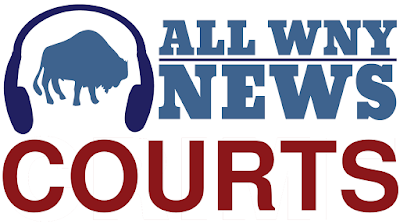 ---

All WNY is made possible thanks to coffee and sleep deprivation.
Buy us a cup? (of coffee, we can handle the sleep deprivation ourselves)