STAFF REPORTS
---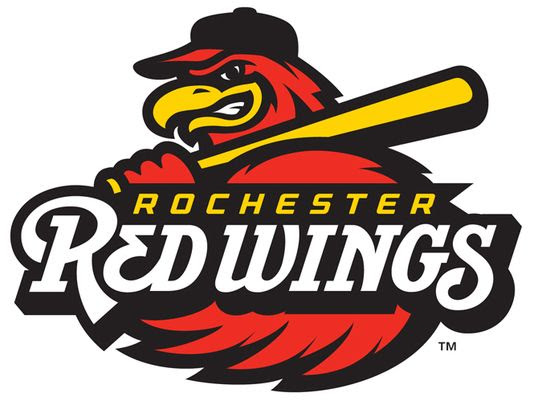 The Red Wings four-game win streak came to a halt Tuesday night as the Charlotte Knights came from behind to top the Wings, 5-3, at BB&T Ballpark.
Rochester (4-4) had control of the game in the early innings. After a Jake Cave RBI double in the first and RBI from Willians Astudillo and Gregorio Petit in the second, the Wings had jumped out to the quick 3-0 lead.
Petit drove home a run with a sacrifice fly – the Wings fifth (!) over the last two games.
The Knights erased the 3-0 deficit sending nine men to the plate in the fourth inning. Chicago White Sox rehabbing catcher Kevan Smith had a two-run single to tie the game before ex-Red Wing Daniel Palka drove home the go-ahead run with a long fly ball single to right field off starter Dietrich Enns .
Enns (0-2) suffered the loss, allowing four runs on seven hits and four walks.
Other than a solo homer from Jose Rondon in the eighth inning, the bullpen kept the Wings in the game.
The combo of DJ Baxendale (2.2 IP, 3 H, 4 SO) and Nick Anderson (2.0 IP, H, R, 2 SO) held the Charlotte offense in check in a hitter-friendly ballpark.
Unfortunately, the Wings couldn't capitalize as they managed only four baserunners from the 3rd inning on and finished 0-for-7 with runners in scoring position. For the series, they are 0-for-16 in such situations.
Three of the five hits for Rochester came off the bat of Nick Buss who finished 3-for-3 with a run scored.
The Wings can still win the three-game set with a victory in the finale on Wednesday night. Right-hander Myles Jaye will get the ball for the Red Wings.
NOTES: The Wings pulled off a hidden-ball-trick in the 4th inning. After a single to left field, Wings third baseman Jermaine Curtis held the ball until Kevan Smith began to take his lead at third base and quickly applied the tag.
---