---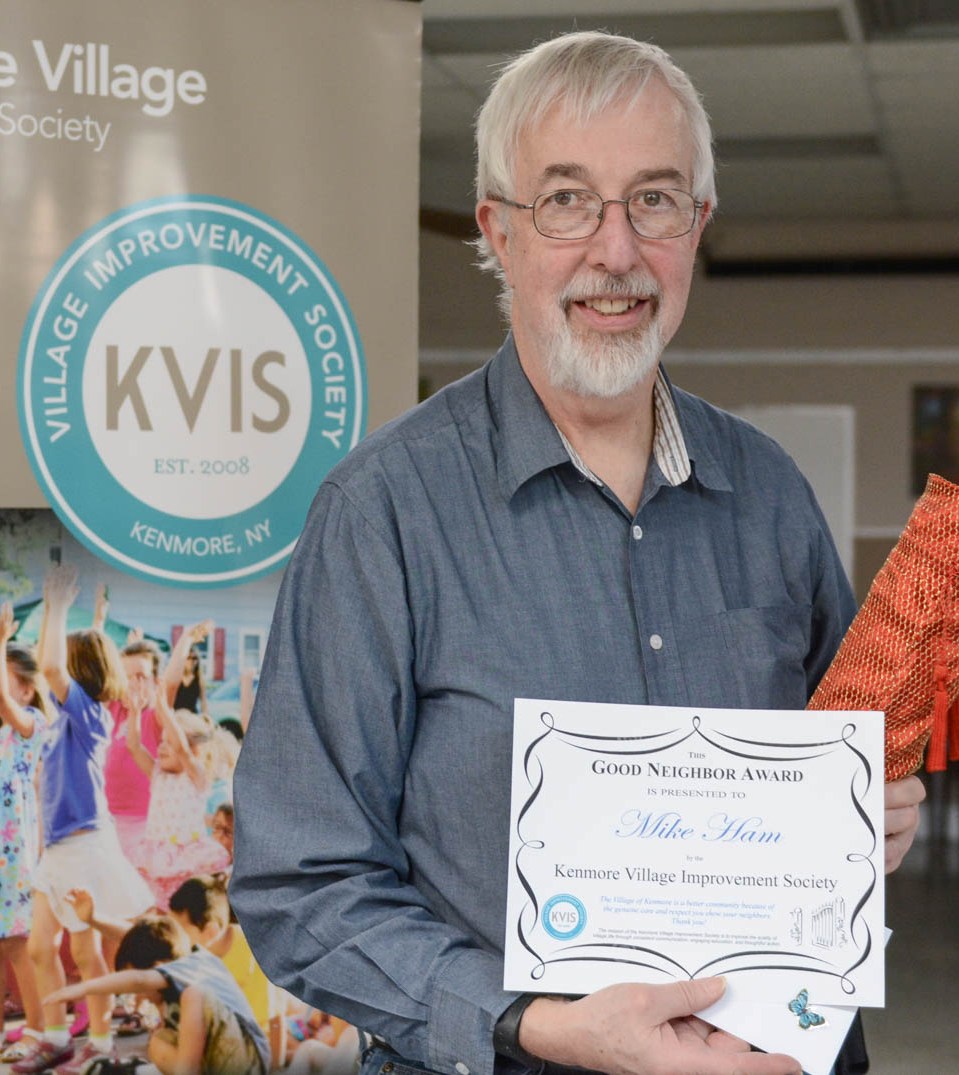 KENMORE — Michael Ham accepted the Kenmore Village Improvement Society's Good Neighbor Award during the group's monthly meeting April 9.
Ham has volunteered as the KVIS photographer since the group was founded 10 years ago. He also has owned and operated Kenwood Photography for the past 35 years, and the business has been located at 79 Delaware Road in Kenmore for the past 15 years.
Ham said he was "stupefied" to receive the award, adding he volunteers because it is fun. "I wasn't expecting it," he said.
For more information about KVIS, visit the group's website at www.villageofkenmore.com or Facebook page at www.facebook.com/KenmoreVillage.
---

All WNY is made possible thanks to coffee and sleep deprivation.
Buy us a cup? (of coffee, we can handle the sleep deprivation ourselves)