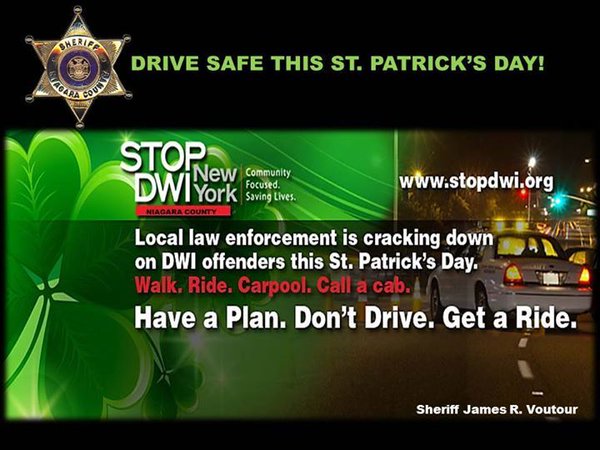 The Niagara County Sheriff's Office is reminding drivers that local law enforcement is in the midst of a DWI crackdown for St. Patrick's Day.
The law enforcement agency posted a notice to
its Facebook page
on Wednesday noting the crackdown, which began Saturday for law enforcement agencies throughout New York State.
Drivers can expect to encounter sobriety checkpoints and DWI patrols with police on the lookout for underage drinking and adults who sell alcohol to minors, as well as distracted drivers using handheld electronic devices behind the wheel.
Troopers charged 264 people with DWI and issued over 14,000 tickets during the 2015 St. Patrick's Day weekend crackdown.
---

All WNY is made possible thanks to coffee and sleep deprivation.
Buy us a cup? (of coffee, we can handle the sleep deprivation ourselves)