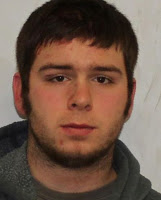 ANDOVER — A 20-year-old Canesteo man was charged Saturday with DWI and leaving the scene of an accident following a personal injury crash.
According to New York State Police, Joshua A. McGregor was also charged with failing to stop at a stop sign, unsafe speed and having an open container of alcohol in a motor vehicle.
McGregor was processed at SP Amity and released with uniform traffic tickets returnable to the Town of Andover Court on April 18.