On June 16, 2021 at 2:47 am, Troopers out of SP Clarence arrested Edward J. Smith, 20, of Williamsville, NY for Driving While Intoxicated, Moved from lane unsafely and Speed.
On June 16, 2021, Troopers responded to a one car accident on Roll Rd in Clarence, NY. Smith had been traveling at a high rate of speed and went off the shoulder of the roadway striking two mailboxes and coming to rest in a front yard. Smith was placed under arrest after failing multiple SFST's and transported to SP Clarence for processing. Smith recorded a .08% BAC.
Smith was issued traffic tickets returnable to Clarence town court August 2021.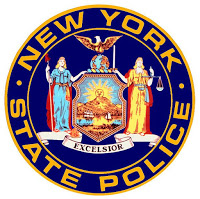 ---