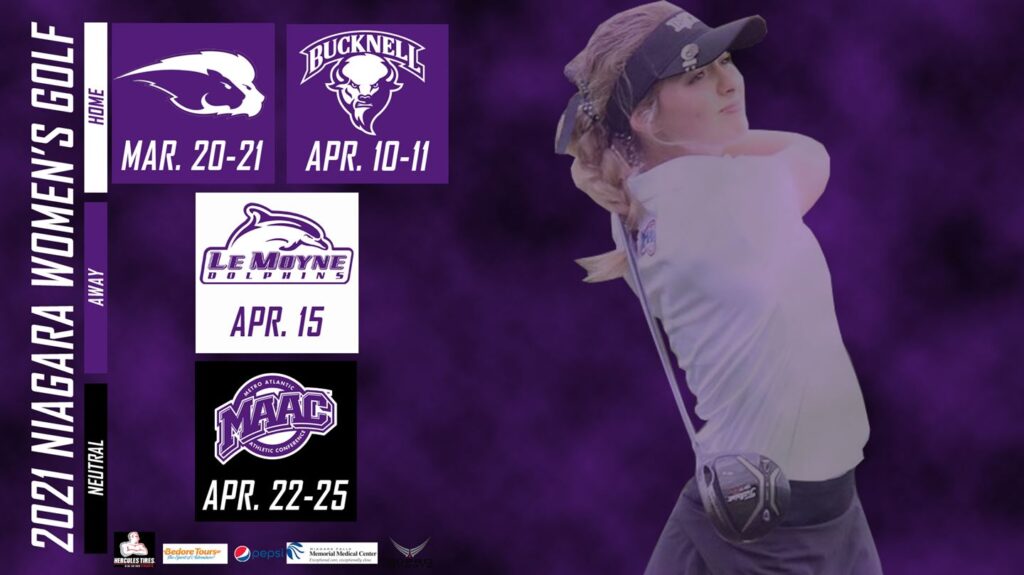 NIAGARA UNIV., N.Y. – Niagara women's golf head coach Jim LaBuda has announced the team's schedule for the spring 2021 season.
The Purple Eagles open the season March 20-21 at the Hofstra Invite.
Niagara will then compete in the Bucknell Invitational April 10-11.
The Purple Eagles will close out the season with a dual match against Le Moyne, which they will host at Lancaster Country Club.
The MAAC Championships will be held from April 22-25 at Disney's Magnolia Golf Course in Lake Buena Vista, Fla.
Stay connected with Niagara Women's Golf on Twitter. Follow Niagara Athletics all year long on Twitter, Instagram, Facebook andpurpleeagles.com.
---