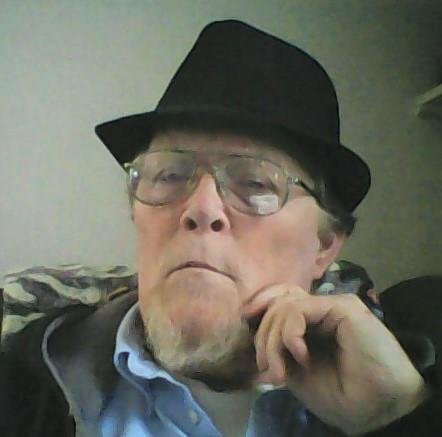 Norbert F. Rug Jr.'s journey came to an end (aka took his final nap) on Friday September 11, 2020 at his home under the care of his family and Niagara Hospice. Born in Buffalo on January 15, 1948, he was the son of the late Norbert F. and Bernice Foley Rug Sr. He graduated from Williamsville Central Schools and attended Erie Community College. Norb served in the US Navy from 1968 until 1972. He then became a machinist while running his own handyman business. He retired as a safety compliance officer at Metal Cladding in Lockport NY. Norb was an independent journalist and blogger from Lockport. His passion for writing started later in life while writing his speech as honorary cancer survivor at the Lockport Relay for Life. He wrote over 400 columns about his life and his opinions. Norb also loved working on his computer, fixing anything and everything, and just generally knowing "stuff". His greatest love and accomplishment is his family.
He is survived by his wife of 51 yrs., Donna (Fitzgerald) Rug; he is also survived by his children, Elizabeth (Scott Stone) Lesold, Dawn Monteferrante and Erik (Heidi) Rug; grandfather of Sara Lesold, Owen Monteferrante, Hannah Lesold, Julia Monteferrante, Ian Rug, and Kaelen Rug. Norb was the brother of Richard (Kathy) Rug and Marilyn (Dean) Doolittle. He is also survived by several nieces and nephews. The family would like to thank his health care providers, Dr. Varallo, Crisanne, Chris, Tammy, and Donna.
There will be no prior visitation. Friends and family are asked to please leave a condolence and a memory or story on pruddenandkandt.com. Donations in his memory can be sent to the Colorado Ballet (https://give.coloradoballet.org/fundraiser/2876983 ) or Niagara Hospice, 4675 Sunset Drive Lockport NY 14094 (https://www.niagarahospice.org/donation).