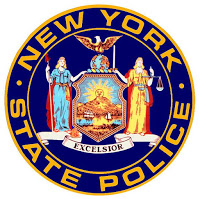 On August 15, 2020 at 11:34 pm, Troopers out of SP Warsaw arrested MICHAEL W. WISNIEWSKI, 46 of Warsaw, NY for driving while intoxicated, failure to keep right, unlicensed operator and open container.
On August 15, 2020, Troopers stopped Wisniewski on Green Bay Rd in the town of Gainesville for failing to maintain lane. Wisniewski was placed under arrest after failing multiple SFSTs and transported to SP Warsaw for processing. Wisniewski recorded a .13% BAC.
Wisniewski was issued traffic tickets returnable to the town of Gainesville court for September 2020.
---