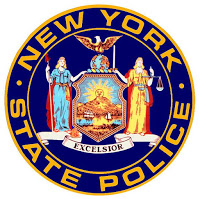 On August 21, 2020, SP Amity Troopers arrested Noah A. Pollock, 38, of Greenwood, NY for three counts of Petit Larceny.
Troopers investigating shoplifting complaints on three separate dates at Dollar General in the village of Andover determined Pollock, an employee, had stolen merchandise valued at $61.02.
Pollock was arrested and released with appearance tickets for Andover Town Court, where he is due to appear in September.
---