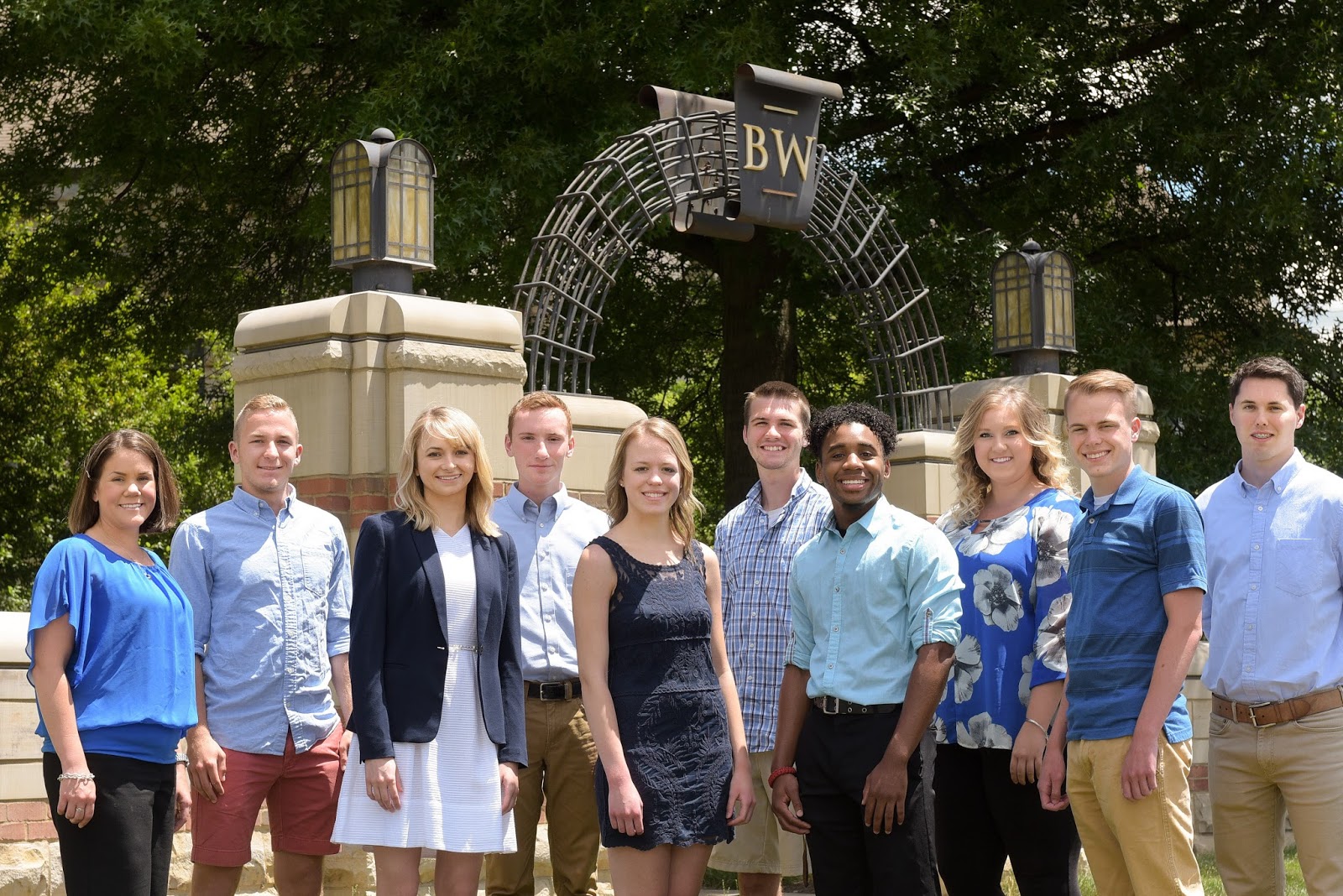 BEREA, Ohio — Benjamin Justham of Jamestown was among a select group of Baldwin Wallace University students who took full advantage of the Republican National Convention (RNC) in Cleveland as a living, breathing classroom.
Thirteen students participated in The Washington Center (TWC) Academic Seminar, a combination of formal instruction, guest lectures, panels, tours, site visits and fieldwork assignments. Nine students served as TWC program interns, working logistics, planning and media coordination, and enjoying access to programming in their free time. Another nine students were embedded in the Ohio Republican Party's Official Honorary Delegate Program. Many of the students also earned credit as they witnessed American political history in the making.
Justham, a graduate of Southwestern Central High School majoring in political science and public relations, participated as an honorary delegate with the Ohio RNC delegation.
Political science professor, Lauren Copeland, Ph.D., who served as faculty advisor to the honorary delegate group, saw the students gain confidence over a week of hobnobbing with GOP leaders. "I have seen this group completely transform since Monday morning," she told a Cleveland TV reporter.
"I feel like the students learned more here than in an entire semester in the classroom," Copeland added. "But their political science courses provided the foundation to appreciate and understand everything going on at the convention, and to listen to speakers with an educated, skeptical ear."
Baldwin Wallace University, founded in 1845, was one of the first colleges to admit students without regard to race or gender. An independent, coeducational university of 4,000 students, BW offers coursework in the liberal arts tradition in 75 academic areas. Located in Berea, 12 miles from downtown Cleveland, BW offers students the cultural, educational and business advantages of a major metropolitan area.
Photo showing, from left, Baldwin Wallace University assistant professor Lauren Copeland and students Mark Comienski, Kelly Hoye, Benjamin Justham, Carrie Kaufhold, Holden Daly, Da'Queciea Swain, Keri Russell, Kevin Kaufhold and Ryan Ginley, courtesy of Baldwin Wallace University.
---
---