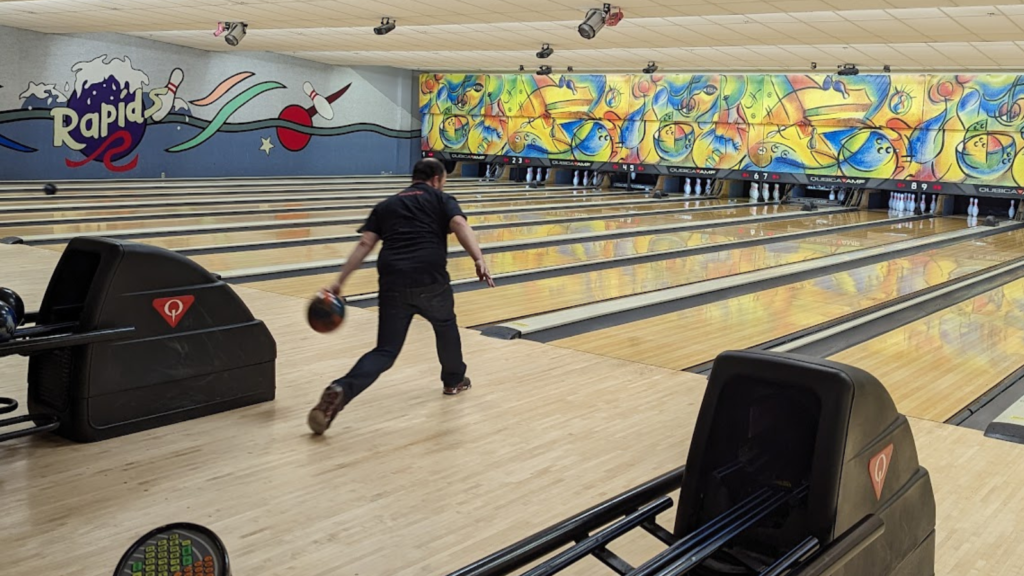 NIAGARA FALLS — The All WNY bowling team started the night learning that they were in fourth place in the 10-team Sanborn Businessmen's bowling league at Rapids Bowling Center.
It went downhill from there.
Losing all three games — and of course the total — to Team Davis Insurance, it's safe to assume that the team will drop at least a few points in the standings going into week five.
Led by Dan Oravec with Dan Frederick, Marty Lauer and Art Kroening, Team Davis Insurance rolled a 910-904-965 for a 2769 series (with handicap). The All WNY team shot an 886-826-873 for a 2585 on the night.
Of the All WNY team, only team captain Drew McGrath (shown above) rolled his average, throwing a 152-170-191 for a 513 on the night. Tyler Mondoux rolled a 216-183-195 for a 594 series. Anthony Berak shot a 123-80-86 for a 289 series. And Scott Leffler rolled a 118-116-124 for a 358.
On a good note, Mondoux, Berak and Leffler will see their handicaps increase next week.
The All WNY team returns to the lanes next Tuesday.