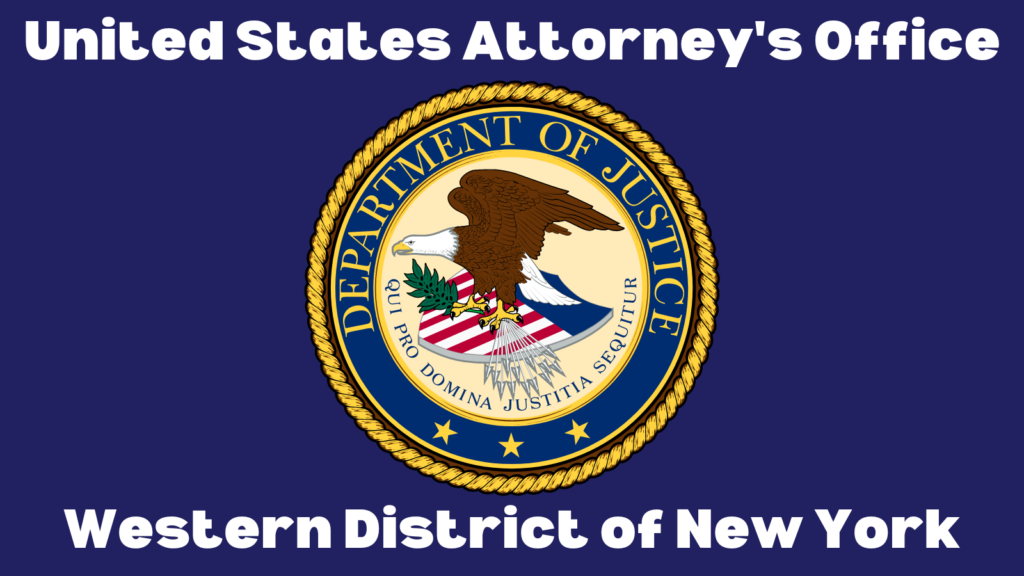 ROCHESTER, N.Y.-U.S. Attorney Trini E. Ross announced that Jesus Santiago, 32, of Rochester, NY, pleaded guilty to possession with intent to distribute marijuana and being a felon in possession of a firearm and ammunition, before U.S. District Judge David G. Larimer. The charges carry a maximum penalty of 20 years in prison and a $1,000,000 fine.
Assistant U.S. Attorney Cassie Kocher, who is handling the case, stated that on June 23, 2022, Santiago was on supervised release. U.S. Probation officers searched his residence on Glide Street in Rochester, and recovered a loaded 9mm, semi-automatic handgun, ammunition, approximately 362 grams of marijuana, and drug packaging material. In 2016, Santiago was convicted in Erie County, NY Court of Attempted Criminal Possession of a Weapon in the Second Degree. In 2019, he was convicted in the Western District of New York of being felon in possession of a firearm and ammunition. As a result, Santiago is legally prohibited from possessing firearms and ammunition.
The plea is the result of an investigation by U.S. Marshals Service Task Force, under the direction of Marshal Charles Salina, the United States Probation Office, under the direction of Chief Probation Officer Timothy C. Englerth, and the Bureau of Alcohol, Tobacco, Firearms, and Explosives, under the direction of Special Agent-in-Charge John B. DeVito.
Sentencing is scheduled for August 30, 2023, at 2:30 p.m. before Judge Larimer.
---

All WNY is made possible thanks to coffee and sleep deprivation.
We appreciate your readership. We like money, too.