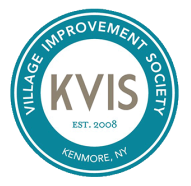 KENMORE — The Kenmore Village Improvement Society (KVIS) is forming a Wellness and Weight Loss group. The purpose of the group is to share individuals wellness goals and offer support in accomplishing those goals. People with all kinds of wellness goals are welcome, it could be reducing stress, exercising more, eating healthier, etc. The group is open to all and free of charge. Meetings will take place on the 3rd Monday of each month at 7 pm, the first meeting will be on Monday March 20th. The March and April meetings will take place online via Zoom, please email the KVIS at mail@villageofkenmore.com for the meeting link.
The KVIS is a group of volunteers celebrating 15 years of serving the community. We strive to help make our neck of the woods as good as possible in as many ways as needed. Membership to the KVIS is free and open to all people liv ing anywhere who care about Kenmore.
For more information, please contact KVIS President Melissa Foster at mail@villageofkenmore.com.