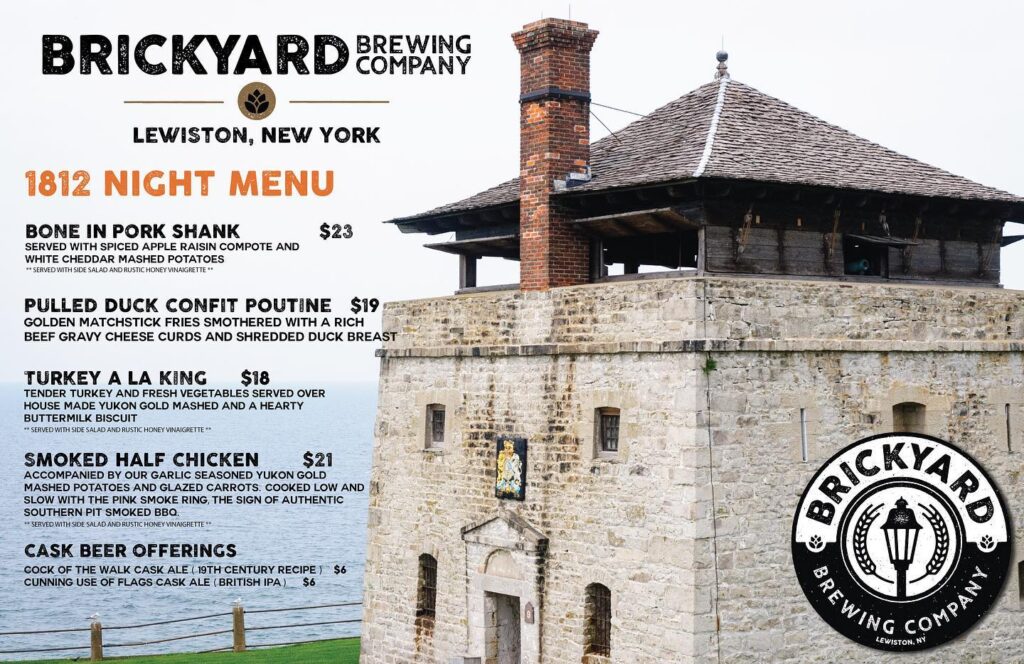 LEWISTON — Party like it's 1812 at the Brickyard Brewing Company Friday night.
The sixth installment of their period dining night features bone-in pork shank, pulled duck confit poutine, turkey a la king and smoked half chicken — plus cask beer offerings including Cock of the Walk Cask Ale and Cunning Use of Flags Cask Ale.
The free-to-attend event begins at 5 p.m. with historical interpreters from Fort Niagara including special guest Jordan Smith, who will offer music and insight from the Indigenous American perspective, candlelight, music and merrymaking.
No reservations are required but seating is first-come, first-served and expected to be busy.
For more information, visit Brickyard Brewing Company on Facebook.