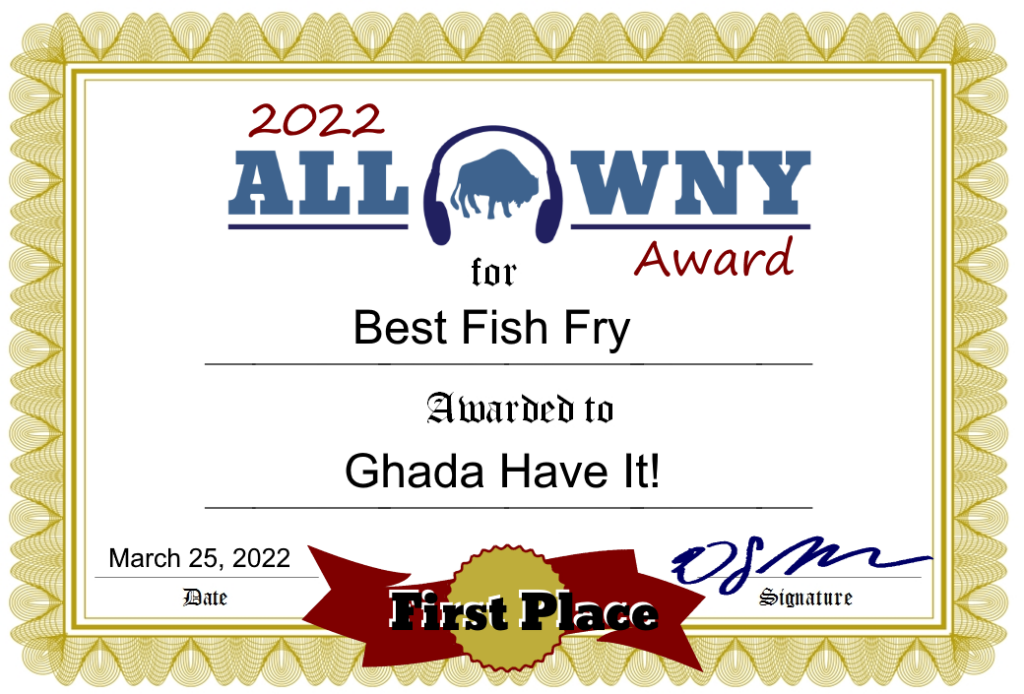 With some intense voting in the last two days, Ghada Have It! Mediterranean Home Cooking reeled in the big prize in All WNY's Best Fish Fry contest for 2022.
The brand new restaurant, located at 2117 Military Road, Niagara Falls, bested 88 other nominated restaurants, in part, due to a surge in last-minute voting. No doubt, it's also due to an amazing fish fry.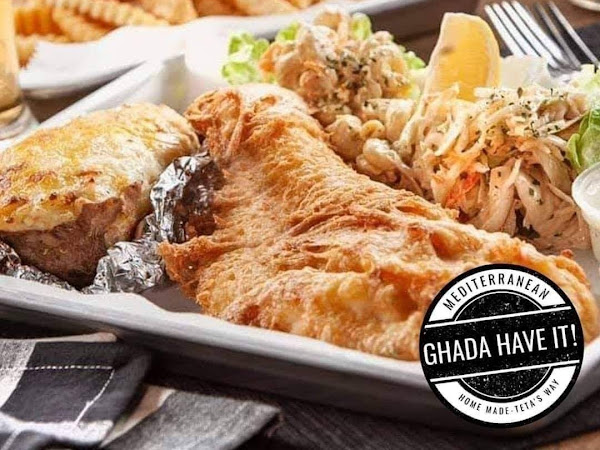 Actually, Ghada Have It! has an entire Friday Fish Fry section to its menu, including a fish sandwich, fish wrap, beer battered fish, Cajun baked fish, garlic parmesan baked fish, Greek style baked fish, and even fish fry pizzas: a white pizza with a garlic base, topped with beer battered haddock nuggets, mozzarella cheese, topped with coleslaw and tartar sauce.
Their non-fish menu items include Falafel, Hummus, Labaneh, Baba Ghanouj, Meat Pie, Spinach Pie, Cheese Pie, Za'atar Pie, Beef Kabob, Gyro, Greek Nachos, Indian Tacos, Falafel Burgers, pizza and chicken wings.
Visit their website at https://ghada-have-it-homecooking.business.site or check them out on Facebook.
Interestingly, Niagara County dominated the voting overall as the top four restaurants in voting were all in Niagara County. The other three were Gadawski's in Niagara Falls, Wilson Fire Co. #1 in Wilson (which also won the contest in 2017), and Remington Tavern and Seafood Exchange in North Tonawanda.
During the voting, All WNY took in nominations for our next award: Best Bowling Alley. Voting will begin on Monday. Meanwhile, voting in All WNY's annual Music Awards continues through Monday. Winners will be announced on April 1.
---

All WNY is made possible thanks to coffee and sleep deprivation.
Buy us a cup? (of coffee, we can handle the sleep deprivation ourselves)