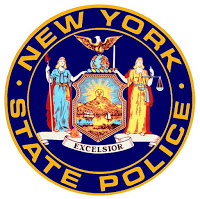 On March 15, 2021, SP Fillmore Troopers arrested Samantha R. Ryan, 25, of Fillmore, NY for Providing a False Written Statement.
Troopers investigating an alleged crime reported by Ryan determined it had not actually occurred as she had stated.
Ryan was arrested and issued an appearance ticket for Hume Town Court, where she is due to appear in April.
---

All WNY is made possible thanks to coffee and sleep deprivation.
Buy us a cup? (of coffee, we can handle the sleep deprivation ourselves)