STAFF REPORTS
---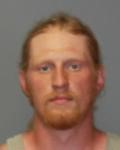 CASTILE — A 24-year-old Castile man was charged Sunday with criminal possession of a controlled substance and unlawful possession of marijuana following a traffic stop on Route 16.
According to New York State Police, Cody W. Speta's vehicle was disabled in the turning lane of State Route 16. When Troopers stopped to render assistance, the odor of marijauna was present.
Speta was found to be in possession of approximately 24grams of marijuana, and two straws and baggie containing hydrocodeine.
Speta was processed at SP Machias and issued tickets for the Town of Yorkshire in June 2017.
---

All WNY is made possible thanks to coffee and sleep deprivation.
Buy us a cup? (of coffee, we can handle the sleep deprivation ourselves)