MURDER at The Hiraeth House! With Eye Catching Events!
May 26 @ 6:30 pm

-

10:30 pm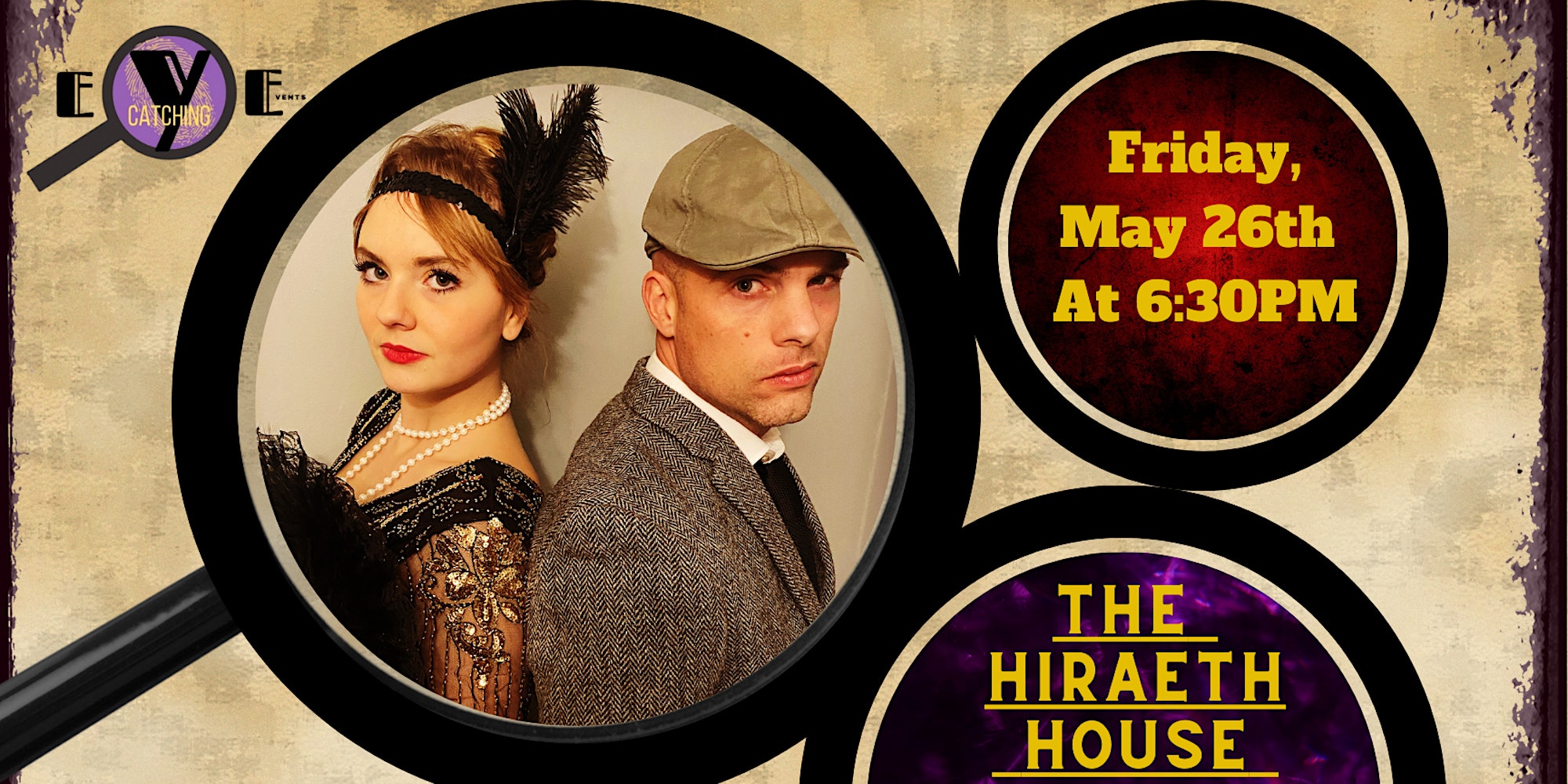 WELCOME TO THE 1920'S WHERE FOR ONE NIGHT ONLY WE INVITE ALL FRIENDS, FOES AND LOVERS FOR A NIGHT OF PUZZLES, DRINKS AND MURDER!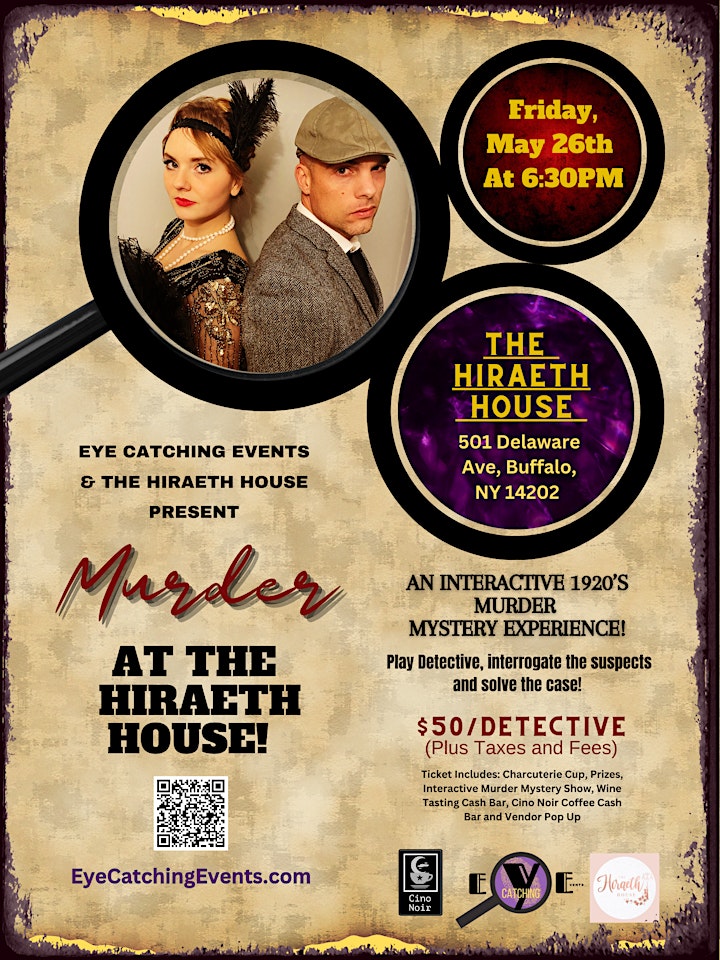 EYE CATCHING EVENTS WELCOMES YOU TO THE PARTY OF THE CENTURY AT ESTELLE SMITH'S DUSKY SPEAKEASY AT THE HIRAETH HOUSE!
Buffalo Crimelord, the head of the Bill's Mafia, Stefano Maggadino and his darling wife, Constance Maggadino are honored to invite you to a party to die for!
Work together, with your team to interrogate the suspects and solve for riddles and clues to help unlock the biggest secrets of the Bill's Mafia of the 1920's!
Be the first team to guess the culprit and you may end up with a special prize at the end!
Teams of 4 or more are recommended but teams of 2 or 3 are also welcome! It is also recommended that teams purchase their tickets together to guarantee a spot for each teammate.
Details:
When: FRIDAY, May 26th
Where: The Hiraeth House, 501 Delaware Avenue, Buffalo, NY 14202
What to wear: 1920's or Cocktail Attire
Tickets Available for: Evening Game @ 7:00-10:30PM
Doors will open at 6:30pm, this will give you plenty of time to check-in your team, have some food and drinks and possibly get to meet some of our suspects before the game begins. The game will start at 7:00pm!
Tickets at $50 (Plus Taxes and Fees)
Includes: Guided Interactive Murder Mystery Game, Charcuterie Cup, Prizes, Wine Tasting Cash Bar, Cino Noir Coffee Cash Bar and Vendor Pop Up
LIMITED SPOTS ARE AVAILABLE SO MAKE SURE YOU AND YOUR TEAM SIGN UP TODAY!
The Storyline:
It is 1923 and Stefano Maggadino has been at war with the opposing Buffalo Crime Lord, Joseph Bannano for years. But he stays true to traditions.
Every year during his son's birthday month he chooses one night only to put the rivalry aside and invite his friends as well as his enemies to Estelle's for a night of truce and partying.
A little party never killed nobody…right?
We invite you to a night of entertainment, partying and fun. But you never know what can happen when the Buffalo Crime Lords will be in the same place at the same time.
Will blood be shed? And if so, will you help us uncover the secrets, gossip and culprits that lie with in?
Related Events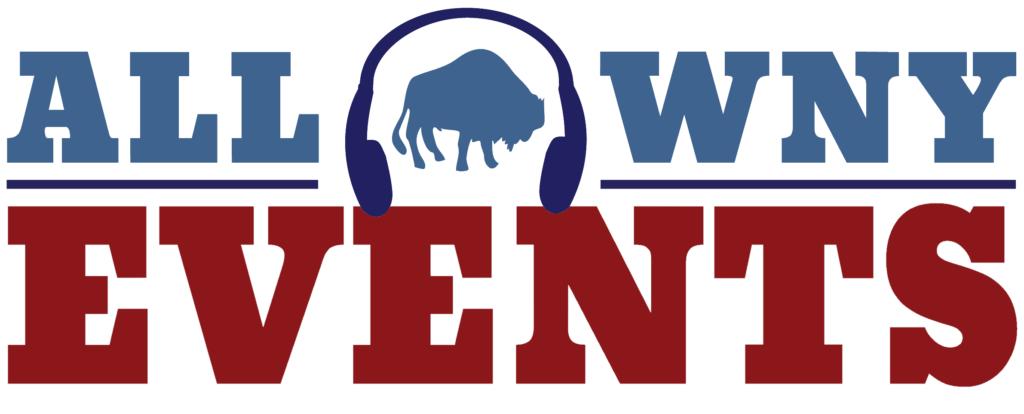 We live in crazy times. While All WNY aims to provide you an up-to-date listing of local events, we highly suggest you double-check with the venue before heading out. Things can change in an instant.
If you have an event you'd like to add to our calendar, email the event information to events@allwny.com.
---

All WNY is made possible thanks to coffee and sleep deprivation.
We appreciate your readership. We like money, too.