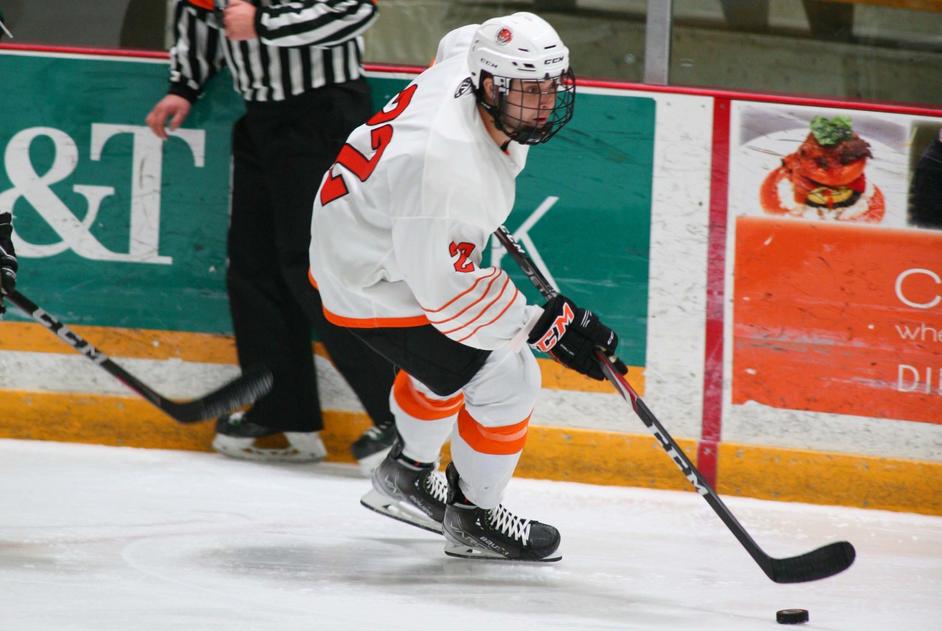 PITTSBURGH, Pa. – Host Chatham jumped out to a 4-0 lead after one period, and cruised to a 8-4 victory over the Buffalo State men's hockey team on Tuesday evening.

THE BASICS
FINAL SCORE: Chatham – 8, Buffalo State – 4
LOCATION: Hunt Armory Ice Arena – Pittsburgh, PA
RECORDS: Chatham (11-4-2), Buffalo State (10-8-0)

INSIDE THE BENGAL BOX SCORE
HOW IT HAPPENED
Chatham struck first with 14:31 left in the first period, tapping in a rebound right after a Buffalo State penalty had expired.
The Cougars doubled up on a shot from the left slot right before the midway point of the frame.
Another Buffalo State penalty led to a power-play goal for Chatham, with Caden Smith knocking a rebound past Gross.
The Cougars took advantage of a misplay behind the net by Gross, leading to an open goal and an easy goal by Andrew Warhoftig with 43 seconds remaining.
McCosh got the Bengals on the board early in the second period, tapping in the rebound after his initial shot was saved.
Figueroa cut the deficit to two less than 90 seconds later, off assists from Ryan Leonard (Duxbury, MA/Lindenwood University) and Drayton Todoroff (Jackson, MI/Amarillo Wranglers).
Chatham scored again to restore a three-goal advantage, but McCosh's second goal of the night gave the Bengals hope heading into the third period down just 5-3.
The Cougars scored once again to open the third period, before Glamos continued his torrid stretch with a goal to make it 6-4 on the power play.
Chatham added an insurance goal, as well as an empty-net goal to thwart any opportunity for a Buffalo State comeback and complete the scoring.
FOR THE FOES
Bekk McClaine led Chatham with two goals, while 13 different Cougars registered a point.
UP NEXT
The Bengals are back in SUNYAC action this weekend, hosting Morrisville on Saturday evening at 7 p.m. from the Ice Arena.
---