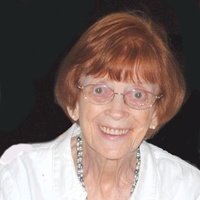 Nancy J. Muscatello, 85, of Niagara Falls, NY, passed away on December 23, 2022. Born in Auburn, NY, she was the daughter of Hazel and Roy Chambers; and the beloved wife of Albert Muscatello, who she married at Our Lady of Mt. Carmel Church on September 30, 1967.
Nancy was employed as an EKG Technician at Mt. St. Mary's Hospital for 43 years prior to her retirement. She also formerly owned J & N Gifts where she sold her hand painted toile craft items.
Nancy was a longtime member of the Red Hats Society. She was an excellent baker and enjoyed selling her famous Italian cookies. Above all, Nancy enjoyed spending time with her husband and family.
In addition to her husband of 55 years, she is survived by her sister-in-law, Josephine Muscatello; and her many loving nieces and nephews, Barbara (Tom) Koester, Gail (Rick) Gill, Lori Muscatello, Kathy (Greg) Malstrom, Rich (Marie) Muscatello, James (Bridgette) Muscatello and Patty Muscatello
She was predeceased by her brother-in-law, Julio (late Theresa) Muscatello and Richard (Josephine) Muscatello.
A Mass of Christian Burial will be announced at a later date. Arrangements by M.J. Colucci & Son Niagara Funeral Chapel, 2730 Military Road, Niagara Falls, NY 14304.
---

All WNY is made possible thanks to coffee and sleep deprivation.
Buy us a cup? (of coffee, we can handle the sleep deprivation ourselves)