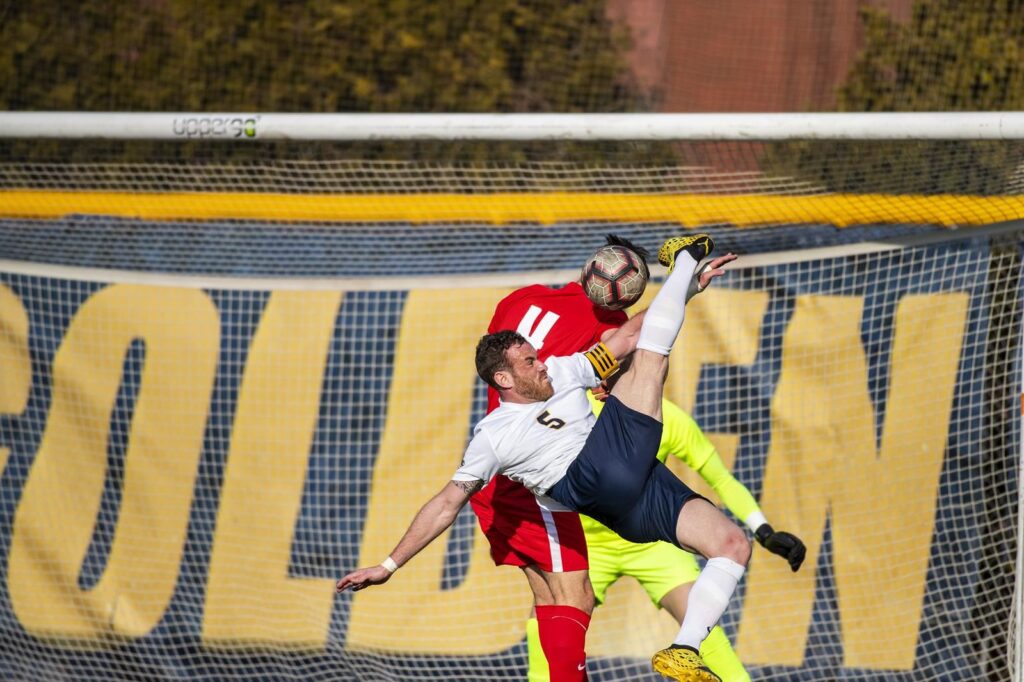 Game Recap
Cormac Pike and Alex Oliveira netted both of Fairfield's goals in a 2-0 victory over Canisius in Thursday's season opener for both squads at the Demske Sports Complex.
Pike opened the scoring in the 38th minute with a quick right-footed strike on a set piece from Mike McGlinchey. Oliveira added the other tally in the 82nd minute off a right-to-left cross from Daniel Raimondo.
Gordon Botterill made three saves for Fairfield (1-0) en route to his 20th collegiate clean sheet.
Sophomores Ryan Dagelman, Federico Mereto and Noah Hodson recorded shots on goal for the Griffs. Fairfield out-shot Canisius, 13-5, with each team recording three shots on net.
Botterill stopped Mereto's point-blank scoring chance in the 15th minute, while Dagelman had his shot set aside by the goalkeeper in the 26th minute. Hodson was the only Griff to get a shot on goal in the second half, coming in the 75th minute.
Freshman Riley Wagner and sophomores Inder Thind and Ethan Grover each earned their first collegiate starts on Thursday. Freshmen Luke Szablewski and Andrew Vannest, and sophomore Dayron Mejia Santos made their collegiate debuts coming off the bench.
Head Coach Dermot McGrane's Postgame Comments
"It was great to finally take the field again against an outside opponent. We are very disappointed with the result, especially as I feel that we underperformed today. We're going to learn from our mistakes today and work hard to improve next week so that we put in a better performance against Siena in our next game."
Game Notes
• Thursday was the Griffs' first match in 491 days, which established the longest layoff between games in program history. The previous record, 333 days, was set between the 1968 and 1969 seasons.
• Thursday marked the 33rd match between the two Jesuit schools, with Fairfield improving their record against Canisius to 25-4-4.
Up Next
Canisius will return to the pitch next Thursday when the Griffs will travel east on Interstate 90 to face fellow New York State rival Siena for a 3 p.m. kickoff.
For complete coverage of Canisius men's soccer, please follow @GriffsSoccer on Instagram and Twitter.
---