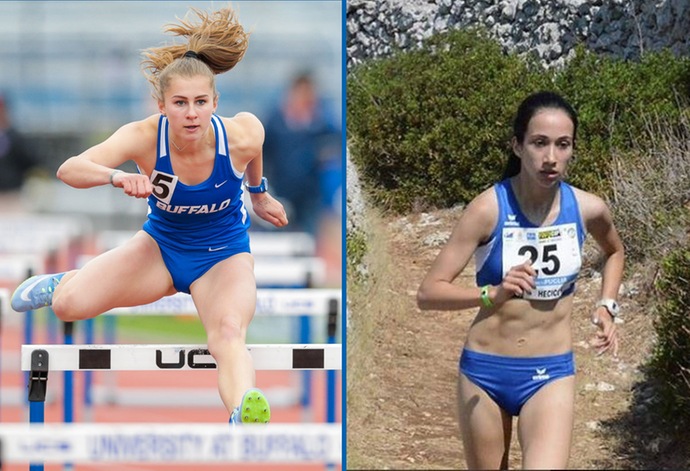 UNIVERSITY AT BUFFALO ATHLETICS
---
BUFFALO —

Two members of the University at Buffalo Track and Field team will be competing at the European Championships over the next week.
First to compete will be incoming freshman Alexia Hecico, who will be competing at the European U20 Mountain Running Championships in Zermatt, Switzerland on Sunday, July 7, 2019. Hecico has extensive experience in Mountain Running and has represented her home country of Romania several times at the European Mountain Running Championships and the World Mountain Running Championships.
There are a number of ways to follow this event:
Selina Von Jackowski has earned a spot on the Switzerland National Team to compete in the U23 European Track & Field Championships in Gavle, Sweden, July 11 – 14, 2019. Selina will be competing in the 100HH, an event that she has excelled at over her career at Buffalo. At the 2018 Outdoor MAC Championships, Selina smashed the UB School record running 13.16 earning the silver medal.
Competition in the 100HH begins on Thursday, July 11th with the semifinals and will continue with the finals on Friday, July 12th. Last month Von Jackowski ran a qualifying race for Switzerland, running 13.60 to earn her place on the Swiss team. She has represented The Swiss National team in the past and will be returning to the track after missing this past academic year due to injury.
Fans can follow Von Jackowski's progress at the following links:
---