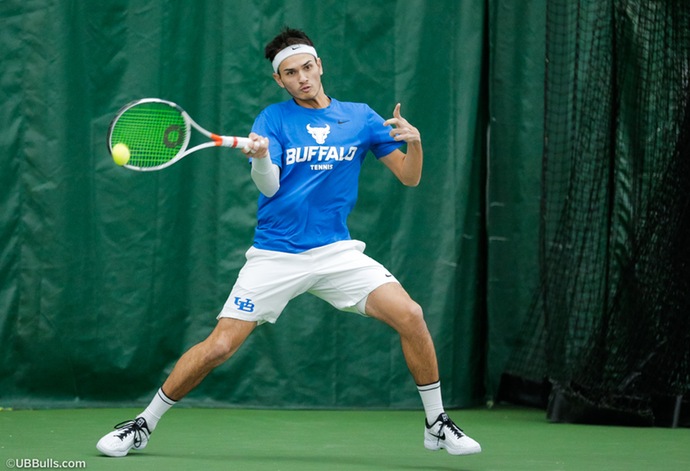 UNIVERSITY AT BUFFALO ATHLETICS
---
JACKSONVILLE, Fla. –

The University at Buffalo men's tennis team closed out the weekend on Sunday with a 5-2 loss at North Florida. UB is now 2-2 on the season.
The Ospreys, who are the reigning Atlantic Sun champions, opened with a victory in doubles, picking up wins at one and three to take an early 1-0 lead.
In singles action, Buffalo was able to score two wins in the six matches. After UNF got a win at fourth singles, the Bulls got on the board with a victory at second singles from senior Ethan Nittolo, who won easily, 6-1, 6-3.
The Ospreys picked up another win at six to take a 3-1 advantage before the Bulls added another victory at fifth singles from sophomore Matthew Johnson, who came away with the 7-6 (3), 6-3 win. UNF clinched the match with a three-set win at one, while adding another three-set victory at third singles.
UB returns to action next Sunday when they host Quinnipiac at 11:00 am at the Miller Tennis Center. It will be joint dual with UB women's team.
---