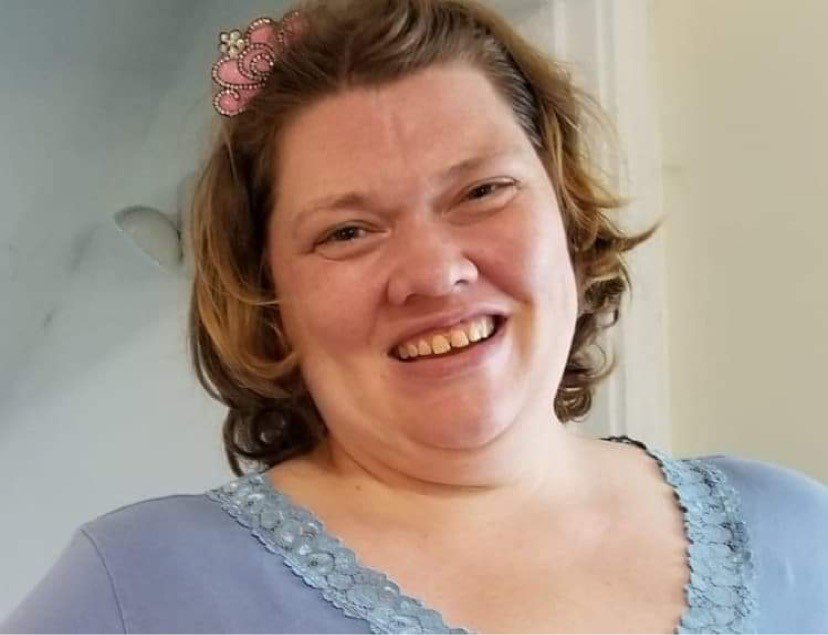 Jaime L. McPhail, 43, of Niagara Falls, passed away unexpectedly on February 10, 2021. Jaime was born October 1, 1977 to, Sylvia (Heaton) Boire and James McPhail, in Buffalo, NY. Jaime graduated from Williamsville South High School and began working at Opportunities Unlimited of Niagara Workshop in Lockport, NY. Jaime also received services through People Inc. and was passionate about volunteering in her community with her beloved staff Deborah Dolinski.
Anyone who knew Jaime, knew that she was a thoughtful, giving soul, who found joy in make gifts for all her family and friends. Jaime loved panda bears, horses, and especially her cat, Cutie Pie. Jaime was a member of WNY Challenger Sports League and especially enjoyed playing baseball. Jaime was always excited to spend time with family and play games with her nieces and nephews.
Jamie is survived by her mother and stepfather Sylvia and Roger Boire of Florida, siblings Billy and Theresa McPhail of Florida, Kathy McPhail, John (Andrea) Lawton, and Carrie (Shawn) Smith of New York; her uncle Harry "Butch" Heaton, Aunt Tracy Brewer, Rebecca (Larry) Smith, and Deb (Bruce) Witkop; nieces Emily Howes, Anna and Amy Lawton; nephews Richard Howes III and Evan Lawton, as well as many other nieces, nephews, and cousins. Jaime was predeceased by her father James McPhail, her Aunt Kathy Jo Wittcop, and her Uncle John Brewer.
Private services will be held at the convenience of the family.
The family expresses their gratitude to Intandem, and the Edgewood IRA staff, for the care and comfort they provided to Jaime as well as Susan Laurtio, from Person Centered Services who was an exceptional advocate for Jaime.
In lieu of flowers the family asks that charitable donations to be made to Intandem.org or WNY Challenger Sports League in remembrance of Jaime's life.