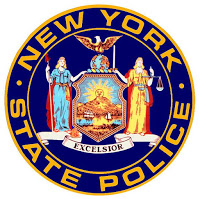 On August 25th, 2020, Troopers out of SP Jamestown arrested Jordan Taylor, 22, of Clymer, for Criminal Possession of a Controlled Substance 7th Degree. 
Taylor was pulled over for committing traffic violation on Main Street in Sherman and during the traffic stop, Taylor was found to be in possession of a bag containing methamphetamine. Taylor was placed under arrest, transported to SP Jamestown and processed.
Taylor was issued an appearance ticket and traffic tickets and is scheduled to appear in the town of Sherman Court on a later date.
---