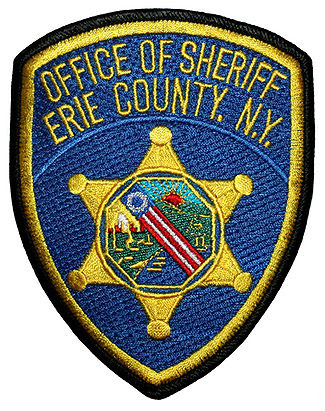 GRAND ISLAND — The quick actions of an Erie County Sheriff's deputy on Tuesday helped avert disaster for a nine-month old trapped in a locked car.
It all started when Erie County Sheriff's deputies Ashley Vogl and Anthony Yavicoli responded to a call about an infant accidentally locked in a running vehicle Tuesday afternoon on Grand Island. When the deputies arrived, Deputy Vogl observed the baby's face was turning red and was sweating. The parents could not locate a spare key to unlock the door and the father permitted Deputy Vogl to break a window.
Deputy Vogl went to the passenger side and smashed the front window. The mother assisted Deputy Vogl in removing the child from the car seat and rushed the infant into the house where they place the child in a tub and ran cool water over the baby. The infant immediately responded to the treatment and became alert and responsive. EMS personnel were there and evaluated the infant and released the infant back to the parents.
Assisted by Grand Island Police Department Officers, the Deputies' investigation deemed this was accidental and no charges were filed.
Deputy Vogl sustained a laceration on her hand and by the time the deputies cleared the scene the infant was fussing, crying and deemed well.
---
---